Alena Šeredová
(born 21/March/1978 in Prague) was 1998
Miss Czech Republic
first runner-up (
I Vicemiss
) and then started an international carreer as a model. In 2002 she was choosed by the Italian comedian
Giorgio Panariello
for his own prime-time TV show. Thanks to her amazing beauty Alena Seredova has become very popular in Italy, she co-hosted many TV shows and continued her model work.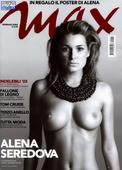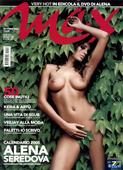 Obviously having no issues with the nudity, Alena appeared naked in many men's magazines, including Italian
Max
(01/2004:
gallery
, 10/2004:
gallery
),
GQ
(04/2002:
gallery
) and
Maxim
Extreme (07/2004:
gallery
), as well as Czech
Penthouse
(04/2001:
gallery
).
To prove once more her fame in Italy, she was chosen to pose nude for the 2005's MAX calendar photographed by Giovanni Cozzi. See 14 images from the calendar scanned by Zscan in the
gallery
@ Imageshack + the
extras
.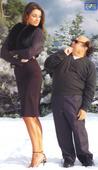 Her acting debut was in 2003 with the movie
Ho visto le stelle
(2003) by Vincenzo Salemme, then she was in the cast of
Christmas in Love
(2004) by Neri Parenti with the Italian cinema's golden couple Massimo Boldi and Chritian de Sica and the Hollywood star Danny de Vito.
Alena Seredova's picture galleries at other sites:
|
zero
|
uno
|
due
|
tre
|
quattro
|
cinque
|
sei
|
sette
|
otto
|